WHAT WE DO:
Trade Fairs, Publications & Portals

Serving the business information industry for the past two decades, Expogroup is one of the foremost organizer of trade events and publisher of business publications in Africa. Currently, we have a portfolio of over 25 annual events, 8 publications and 14 portals on various business sectors. MORE
Featured Event
EAST AFRICA INTERNATIONAL TRADE EXHIBITION (EAITE) TANZANIA 2021
The 23rd East Africa International Trade Exhibition (EAITE) on multi-sector products, equipment & machinery is the largest trade event held annually in Tanzania, the hub of the vast East African market. The exhibition attracts exhibitors from more than 30 countries and visitors from all over East & Central Africa, thus giving exhibitors an excellent opportunity to explore several countries at one time.
Over the past few years, Tanzania has emerged as a major regional trade centre. This is mainly due to the very friendly and business like atmosphere it offers to foreign investors and products. Duties are considerably low and re-exports to neighboring countries are either very low or exempted. Read more >>
Come, be a part of progress in Africa!
Latest Prime Exhibitors @ EAST AFRICA INTERNATIONAL TRADE EXHIBITION (EAITE) TANZANIA 2021

Tolerance d.o.o. - Slovenia
Tolerance D.O.O. is a family company, founded on 30 August 2002, where they started active operations in 2005 by transferring employees and machinery from the company to the company. They produce vari...

CNC Sistemi d.o.o. - Slovenia
The company CNC SISTEMI D.O.O., from Slovenska Bistrica, started its activity in 2019. They offer the production of more demanding products, such as various machine parts for the automotive industry, ...

Mojstrovina CNC d.o.o. - Slovenia
MOJSTROVINA CNC D.O.O. are a family business whose main activity was treatment of metal. Until today the activity has strengthen, gained on quality (ISO 9001) and expanded to the production of more de...

INQABA BIOTEC EAST AFRICA - Kenya
Inqaba Biotec East Africa Ltd (IBEA) has established an office in Nairobi providing excellent support to leading research and academic institutions in the region since its founding in 2010. From the s...

KOTRA - KOREA/TANZANIA
KOTRA - Korea Trade-Investment Promotion Agency is a state-funded trade and investment promotion organization operated by the Government of South Korea. KOTRA has facilitated Korea's rapid export-led ...

BIOSALUD SPAIN, S.L. - Spain
We are specialists in PPE manufacturing and medical products. We have our own production centers in Spain and China, from where we offer fast service and closeness to our customers. We are backed by ...

Pan Seven Seas - UAE
Pan seven seas general trading L.L.C. has started its business since 2006 at the heart of the Middle East in Dubai. The company obtains the opportunity for providing top quality of food for the people...

Muenzer Kenya Limited - India
Based in the lush hills of Himachal Pradesh, SUMATI FOODS are a renowned manufacturer of health and nutrition products that are delivered all over India and overseas. Our foundation was laid by Mehta ...

A.R.Hijjawi - Palestine
A.R.Hijjawi is a printing house specialized in producing the best range of customized printed items including packages, paper products, books and digital printing and producing flexible packaging and ...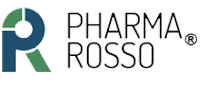 PHARMA ROSSO GIDA ILAC KOZM. MEDIKAL SAN. DIS TIC. LTD. STI - Turkey
It is a company that has been performing freight production in the field of Food Reinforcement, pharmaceuticals, personal care and cosmetics for 10 years with its professional and experienced cadres i...
Back to Top